What is 500-markets and what are its advantages?
500-markets is a platform where cryptocurrencies are traded through Bitcoin AND Ethereum. Each exchange offered by Bitcoin has a profit level of up to 100X, while the one offered by Ethereum is 50X. This exchange market is accessible to users from different parts of the world, including United States and Canada.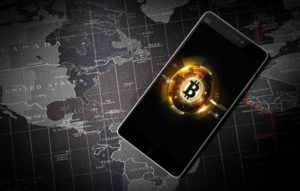 Now that we know that 500-markets is an exchange market where cryptocurrencies predominate, let's get to know everything about its advantages and disadvantages:
Offers a liquid exchange of more than $ 200 million in transactions for 24 hours
Ideal for trading cryptocurrency options and futures
Its leverage is 100X for future BTC and 50x for future ETH
Offers an attractive fee structure
If we were to talk about the disadvantages of trading 500-markets cryptocurrencies, we could only mention that it does not have too many currencies listed.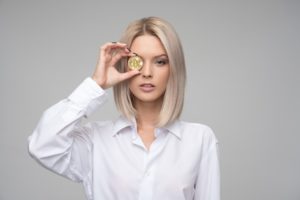 Something that also characterizes 500-markets is that it offers a wide variety of services that consumers can take advantage of to operate in the cryptocurrency and futures markets. The advantage of this is the trading view charts, which allow each user to have access to professional market analysis tools.
On the other hand, the latency of this platform is surprisingly low and it always stands out for being the fastest in the sector, something that allows each user to execute operations with little slippage. Let's see below other qualities of this cryptocurrency market that brings so many benefits.
Regarding deposits and withdrawals
To do this, it is necessary to use Bitcoin or Ethereum, depending on the type of operation you want to perform. Now, you can also use BTC. The common point with any of these options is that each deposit does not imply an additional cost, especially if Bitcoin or Ethereum is applied.
For their part, withdrawals are subject to certain rates in force in blockchains similar to mining. It is also good to take into account that these exchanges can take time to process, considering that only 1% of the value of a cryptocurrency is found in Hot Wallets.
Regarding the types of contracts and rates
Fixed maturity futures contracts and perpetual futures exchanges are available on 500-markets . This means that users can use perpetual exchanges to trade the asset as an option or as a traditional market.
The charge structure varies according to the type of operation that each user performs. The contract amount for futures contracts is $ 10 with a creator fee of -0.02% and a buyer fee of 0.05%. The maximum charge for BTC and ETH options is restricted to 12.5% of the option price.
Regarding safety
500-markets takes the security of its exchange very seriously, which is why it keeps more than 99% of its BTC in cold storage, which means that hackers could only steal about 1% of the exchange's cash left in wallets. .
Another advantage is that the platform has a reward program for each failure, in addition the real website of the exchange uses SSL communication. Each user can also enable two-factor authentication, use IP pinning, and configure session timeouts to increase security.
For all these reasons, although 500-markets has only a few years of experience in this market, it offers a very secure exchange thanks to all the security measures that are being used.